Needing to export your member list to keep a record of your current members? Head to People (man navigation) > Import/Export.


Click the 2nd green button under Step 1 called 'Download current members'


You'll see a box like the following pop up: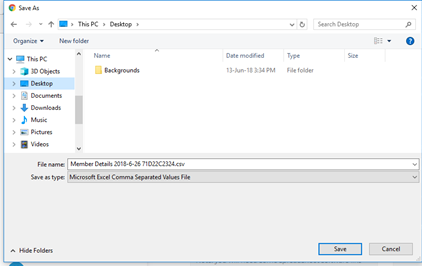 Choose a location and click 'save'.


You'll then be able to find a spreadsheet of your member data where you saved it.