All your member records are securely stored on our server and tucked away for safekeeping in your Member List. To get to them, pop out the main navigation on the left and click People > Your Members.



You'll then view a list of all the members you've added. To find a specific member, you can either pick them from the list or use the search bar.


When you've found the member you need, you can click 'view' to open up and edit the basic information such as personal details and NOK information.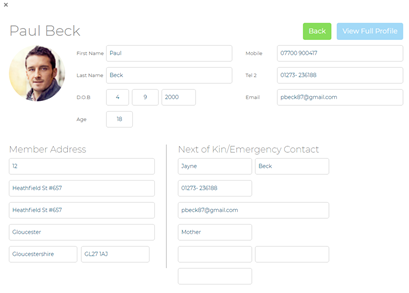 To view their full profile, click 'profile' instead. Here you will find all the information stored about this member. You can navigate through the tabs until you find the appropriate section.