Coacha gives you the ability to add custom fields on your club sign up form and to your member profiles. Allowing you to customise Coacha to your specific needs.
These could be for governing body numbers, insurance numbers, to ask which class someone wants to join, etc. What ever you need, you can add it!
To add new fields head to the club sign up form manager > under Club Settings.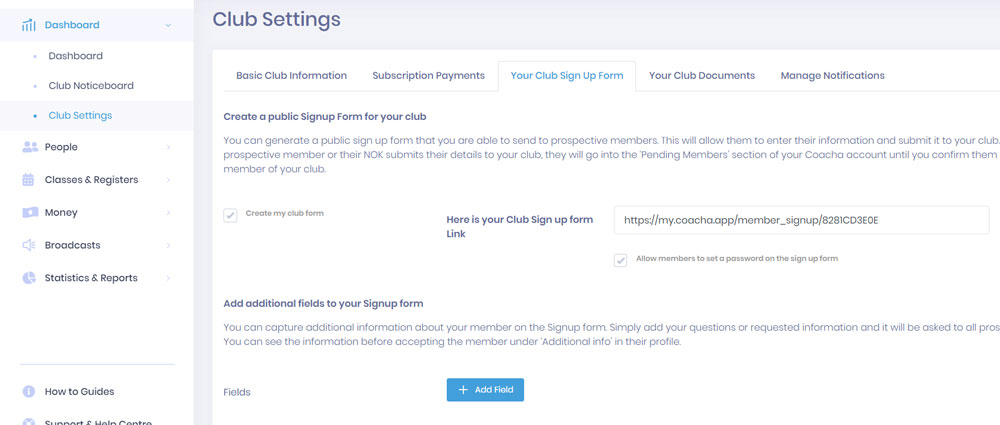 In this area you will see a section called "Add additional fields to your sign up form"
To add a new field click the blue "add field" button. You can add as many fields as you like. NOTE : Be sure to hit 'Save' at the top of the settings page before leaving this section to make sure the information is saved.
These fields will appear just below the member information in the sign up form.
You can see the information entered in the member profile under the Additional Info Tab.
This area also allows you to edit the information or add it to existing profiles.
If you have any questions regarding this feature, please contact Coacha Support and we will be happy to help.
The Coacha Support team.