If you have a new member who is joining your club, you can send them your signup form link or, or if you have their email address, you can send it directly to them.
Note that this can only be used for members whose DOB indicates that they are over 18 for child protection reasons.
To do this, head to People > Your Members.


Click the purple 'Send your club signup form' button.


Fill in the information for that member.
Click 'Send information request'.
If the member was under 18 the system will let you know the signup form can't be sent.

If everything is good to go, you'll receive a success notification.

The member will receive an email similar to the below: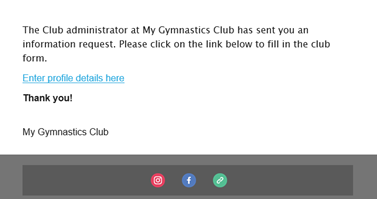 Once they complete the form, you can accept the member via Pending Members.