Attendance Register Explained
When you log into Coacha, you'll start in the Dashboard. If you scroll down, underneath the Coach's Noticeboard you'll see Attendance Register. This can also be accessed by heading to Classes & Registers > Attendance Registers.


This automatically gives you an overview of the classes on this week. You can click 'Go to this register' on the right-hand side to view and use the register. Or you can click 'void' if the register did not take place and you don't want it to skew your statistics.
You can navigate through the 4 tabs to view past registers, today's registers and this week's.

You can also use the blue 'search for register' bar to select the dates you want to search between. Simply click the first date box and select the date, followed by the second date box. Then click the green 'go!' button.

To mark a member as attending, click the 'Add' button below their name. This should move them into the 'Class summary' on the right-hand side of the screen. You can remove them from the class by clicking the red 'X' next to their name.
To add a member to the register who isn't already within Coacha, click 'Add a guest'.



Then you can input the member's information in the below fields.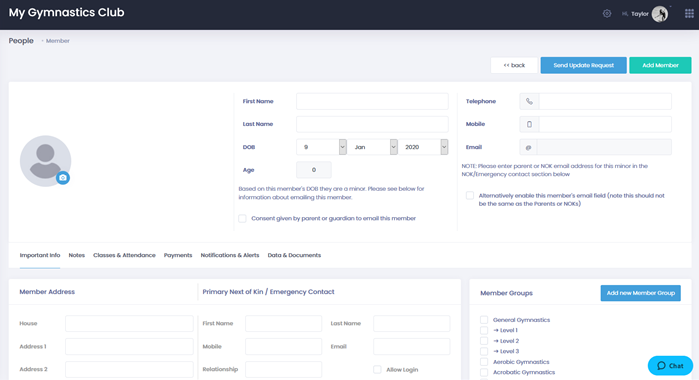 Click 'Add Member' to save the member into your Coacha account.

Click 'back' so you head back to the register.

Then, to add them to the register (or add a member who isn't already in the class, but is already in your Coacha account) click 'Add an existing member'.
This will allow you to either search for a member or select them from your member list. Simply click 'Add' to add them to the register.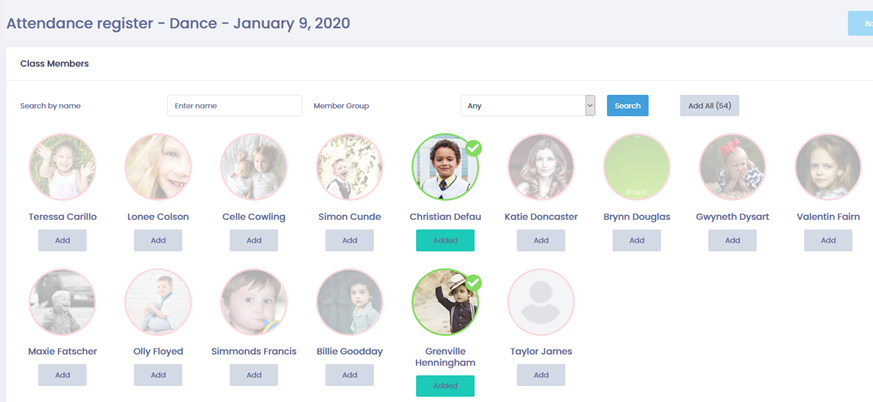 The system will then ask you to whether you want to add the member to all future classes or as a one-off.
When you're finished, click the blue 'Back' button to return to the register.
To lock the register if it's being left unattended (e.g. for members to sign themselves in), click 'lock register' at the top right-hand side of the screen. This will allow the register to be used whilst no other information being accessed – you'll just need to insert your password to unlock it again.