It is simply to book a timeslot with an instructor through the Coacha iOS & Android apps. In just a few taps you can be booked into the time slot and ready for your session.
1. - Download the iOS or Android Coacha apps and sign in.
NOTE: You will need an active Coacha login with your club to do this.
2. - From your Dashboard hit 'Book time with a Coach'
(Note this term may be changed in line with the clubs selected name for their instructors.)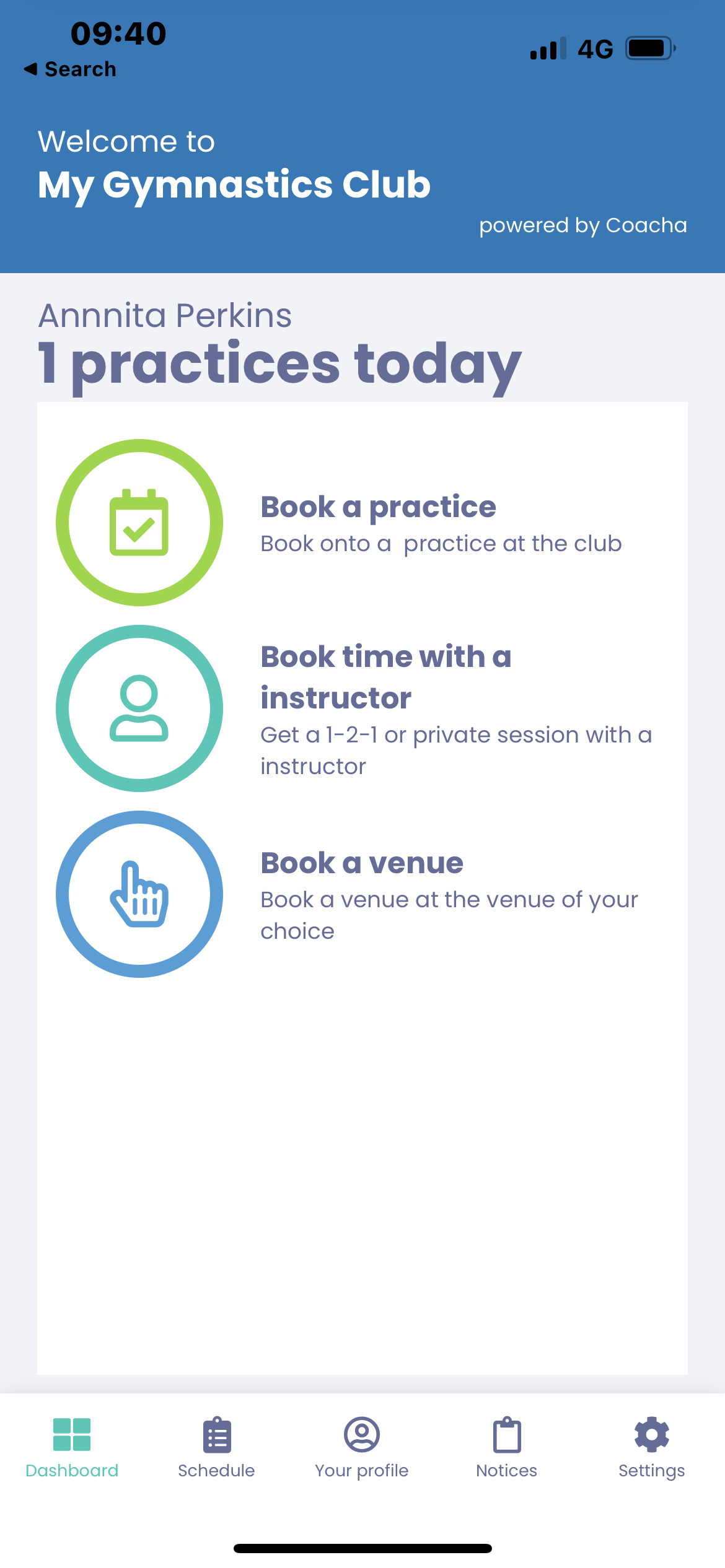 3. - Making your booking
Step 1 - Select the coach you would like a timeslot with
Step 2 - Select the date for the timeslot from the available dates in the date selector.
Step 3 - You will then be shown all of the available time slots on that specific day.
Step 4 - Select the timeslot your would like to book.
You will then be shown payment options for the timeslot.
NOTE: If you are paying online by card or DirectDebit one off payment, you will need to check your email to complete your payment and secure your booking.
The Confirmation Screen will confirm your booking is reserved and show you the details of your booking.
NOTE: Not all coaches or instructors at your club may have 121's enabled. You will only be able to see the instructors with available time slots in this section.
If you would like to cancel a booking you can do so via 'manage your bookings'.
Please note that some clubs may still expect payment if you cancel your booking within a certain time period of the booking start time. Consult your club to get their booking policy on this.
Thanks
The Coacha Team.