In Coacha we feedback to you as much information as we can about transactions occurring in GoCardless or Stripe.
However, sometimes you may want more detailed information. To achieve this, Coacha provides you with the ability to go directly into the GoCardless or Stripe interface )from within Coacha itself) to see the status of a payment.
This is useful for seeing things like:
- The reason for a failed payment
- The reason a payment may be on hold or not processing
Note : This link will only appear when the member has set up the payment.
How to view the status of payments
To view the status of a payment in either to Stripe or GoCardless dashboard, head to the MONEY section.
Search for the payment in question and below the payment summary you will notice a new link. This link will take you directly to the payment in Stripe / GoCardless.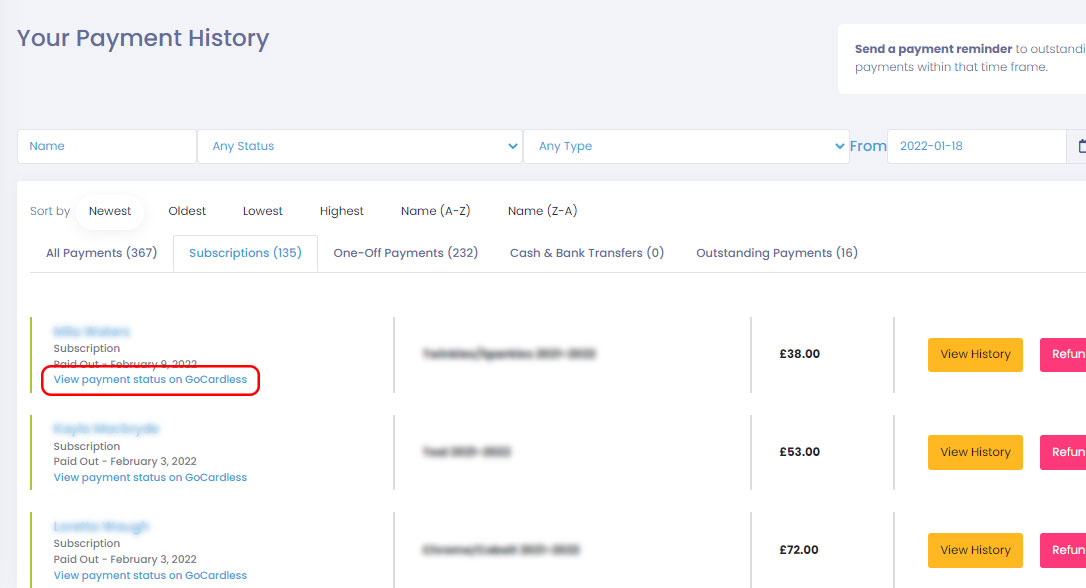 Note: You will need to log into GoCardless / Stripe when you click the link.