You can book venue items through Coacha in just a few clicks. We have made the process of booking your favourite Court, Table Tennis Table, or Pool Lane simple, quick and easy.
Step 1 - Go to the Booking section
Once logged in, head to the section in the main menu called Book a *item* eg Book a Court, Book a Table:
Step 2 - Pick your Timeslot
The first step is to pick the day you want. You will see a calendar with green squares which represent the days with availability.
Click on the green square to see the available timeslots on that day
NOTE: sometimes, if your screen size is a little smaller, the timeslot will be below the calendar rather than to the side of it.
Step 3 - Select the timeslot
Select the timeslot you would like to book and hit "Next Step".
Step 4 - Who will you be attending with?
Next you can add other members and guests to your booking. It is important that you accurately describe who you will be attending with for health and safety and attendance tracking reasons.
Step 5 - Select your Payment Method, Pay & Book.
The final step is to select your payment method (if this is required) and then finally hit 'Pay and book'
This will confirm your booking.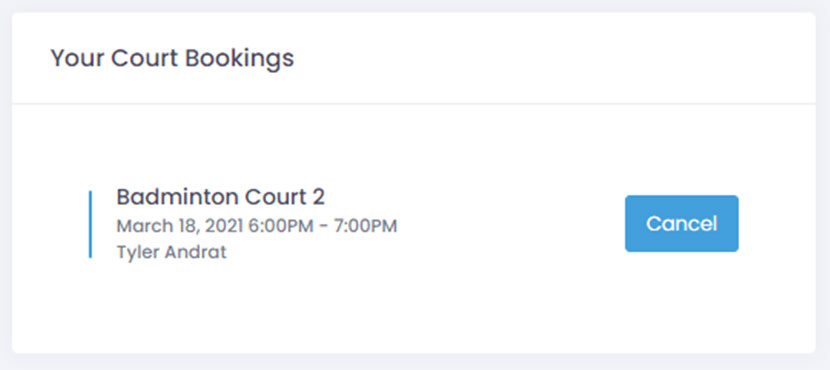 You will be able to see all of your court bookings in the "Your Court Bookings" Panel.
This can be either to the right of the booking section or below it depending on your screen size.
That's it! Super simple venue booking from Coacha.