Not only can you set individual member logins, but you can ask members to create their own logins at the click of a button.
Once logged into Coacha, head to 'Your Members' in the navigation bar.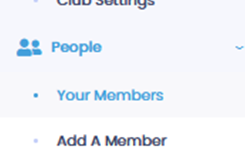 Click 'Set member logins'


The 'Send to Everyone' box will be automatically ticked.

To send to a specific class or group, untick the box and choose a class or group from the drop down, click 'Add' and then click 'Send Login Request'.
This is all you need to do. For your reference, the process for members/parents is as follows:
Open email and follow instructions
Copy code, click link, paste code
Enter DOB (of member) and email address
Create password
Log in successfully