You'll need to navigate to a Member Profile to view a Coach's Note. Head through the main navigation to People > Your Members.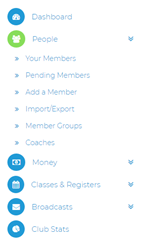 Find the member you need via the list or by searching by their name. Click Profile.


Head to the 'Coach's Notes and Documents' tab.


From here you can click 'view all notes' and see the notes made by previous coaches.