Stripe has an automated 4-step process when trying to collect payments that have previously failed. By default, it's set up to retry 3 days after the first attempt. Then a further 5 days later, and finally another 7 days after that.
After four unsuccessful payment collection attempts (including the very first), Stripe recognises that this card has repeatedly declined a payment and therefore cancels the subscription.
We thought we'd let you know how to alter these default settings in Stripe and also, if you don't already know how, to change the time scale by which you want Stripe to attempt to recollect.
Log in to Stripe, head to the navigation column on the left-hand side and click 'subscriptions'.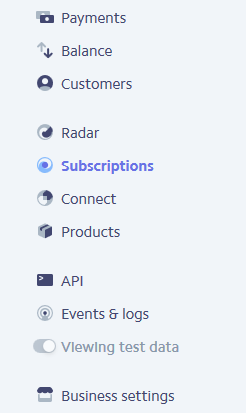 Head to the navigation bar below the search box and click 'Settings'.

Here you'll see 'retry' rules. You can set these retry rules to how many days apart you would like them.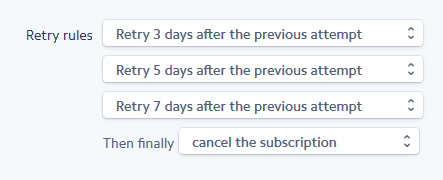 You should see the 'Then finally' row. This is where you set the action you would like to happen after 4 unsuccessful attempts.
You can choose to: 'cancel the subscription'; 'mark the subscription as unpaid'; or 'leave the subscription as-is'.
It's completely up to you which of these options suits you best, however you should be aware that your Stripe account is setup automatically to cancel a subscription after 4 attempts.


You can also edit different settings here, such as whether you'd like Stripe to email members/parents every time their payment fails, or before their card is due to expire.

We hope that you find this information useful and can implement it into your club admin with ease. If you have any questions or comments, please feel free to get in touch and we'll be more than happy to help.