To log into your Coacha account, go to www.my.coacha.co.uk where you'll see the following screen:



Enter your username and password then click 'Login'. This should take you straight to your Coacha account, but if your login details are incorrect and you see the following message, click to have a password reminder sent to you and follow the instructions via email.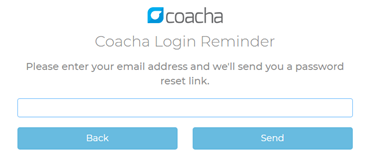 When you've finished managing your athletes and classes, click 'Logout' in the top right-hand corner of the screen.