You can now pause a Subscription in coacha in a couple of easy steps. See how to pause subscriptions for both Go Cardless and Stripe below :
STEP 1 - Go To Money > Manage Plans
Here you will see all of your subscription plans listed. You will notice a new 'Pause' Icon.
STEP 2 - Hit Pause on the plan you would like to Pause.
Hitting the Pause Icon will display a pop up asking you if you are sure you would like to pause.
Press - 'Pause Subscription Plan' to continue or 'Cancel' to go back
Paused plans and restarting a plan
Once you have paused a plan you will notice the icon changes to a 'Play' Icon. To restart your plan simply press this play button and the plan will restart, taking money the next time the collection date is reached.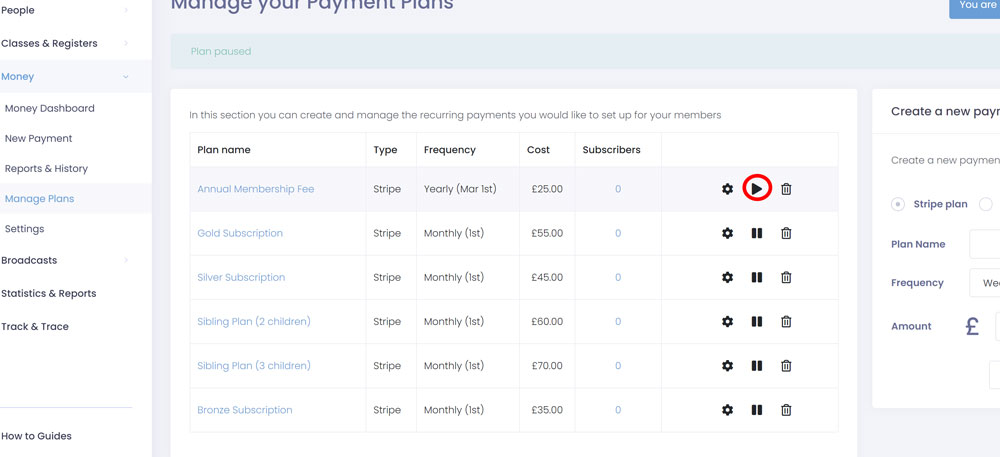 Important Note!
If you pause a subscription plan within 48 hours of the collection date, there is a possibility that payments will still be taken. This is due to the way some banks process payments. As such, always try to pause payments as early before the collection date as possible.